Career Center
GHC's leadership team has created an environment where highly skilled professionals with shared values can grow, develop and expand into national and international markets while performing meaningful work. Those who are a "Good GHC Fit" will be invited to take stake In GHC's future.
What is a Good GHC Fit?
A Good GHC Fit entails content expertise, action orientation, good interpersonal skills, advanced problem identification and solving skills, client-centeredness and a passion for collaboratively working harder, smarter and pro-actively, while fully embracing the philosophy of shared credit.
GHC's team is built upon the foundation of integrity, honesty, trust, respect, fairness, creativity and flexibility.
GHC team members are driven by their commitment to excellence, perpetual improvement and the timely delivery of client-centered services through state-of-the-art technological advances.
GHC team members practice open and honest communications and 360° feed-back.
A Balanced Work Life:
Flexible work schedules structured to maximize team success (case-by-case).
Part-time work schedules that enhance highly qualified and skilled teams.
Board members and volunteers that give back through community involvement.
Virtual offices and advanced technology that ensures connectedness at all times.
Business casual dress policy is GHC's norm, as appropriate.
---
Home | About GHC | Why GHC? | Services | Practice Areas | Industries
Partners & Affiliates | Links | Disclaimer & Privacy Policy | Career Center | Contact Us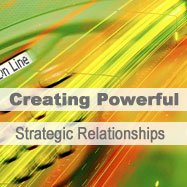 GHC E-NEWSLETTER
Complimentary Labor & Employment Regulatory Compliance Updates, Articles, Stories and Trends.
---